Oui Yogurt
People like to show off any lick of French culture they can take claim to. We're sure
your time abroad, newfound affinity for the style, or semester of the language was transformative. But you're still not French. Luckily for you, Oui Yogurt is – and is the
closest to being French you'll ever get.
DIY SNow Globe
A Facebook how-to video – Give your desk a certain je ne sais quoi by turning your Oui yogurt bottle into a snow globe of Paris, aka the closest you'll ever be to living there.
Buzzfeed Quiz:
"How French Are You?" Take the quiz and find out how "French" you really are. Hint: stuffing your face with baguettes won't swing the results (which you can check out below).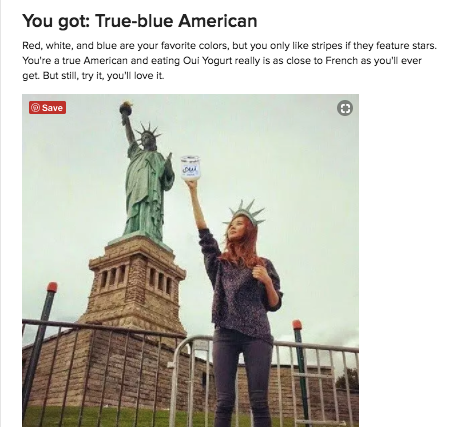 Campaign Credits: Rachel Colonna & Michaela Rabinov